If you want to follow the The Gax 100 miles wherever you are it is possible. The Norwegian company RaceTracker AS (https://racetracker.no)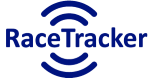 provided us with their gps-tracking system in 2018 and we have now decided to use their gps-tracking for 2019 and 2020.
It was such great help for us in the Gax organisation and also exiting to follow the runners from start to finish.
A link to the gps-tracking webpage will be publicized shortly before the race and we will ofcourse make an update aboiut that here and in our Facebook group.